timeseries¶
Module: timeseries¶
Inheritance diagram for nitime.timeseries: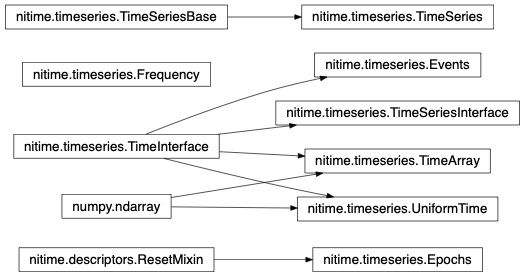 Base classes for generic time series analysis.
The classes implemented here are meant to provide fairly basic objects for managing time series data. They should serve mainly as data containers, with only minimal algorithmic functionality.
In the timeseries subpackage, there is a separate library of algorithms, and the classes defined here mostly delegate any computational facilities they may have to that library.
Over time, it is OK to add increasingly functionally rich classes, but only after their design is well proven in real-world use.